Four Collections Among Seven Museums
The Washington Art Consortium (WAC) is a unique non-profit cooperative comprised of seven major art museums located in four main urban centers and three primary universities in Washington State. The member institutions jointly own four collections of American works on paper and photography.
The first organization of its type in the nation, the Consortium began in 1975 when its founder, Seattle philanthropist and modern art collector Virginia Wright, worked with five Washington State museums to secure funding from the National Endowment for the Arts and to build a collection of post-war American art. The idea was novel and ambitious: an art collection that would not belong to one museum, but would be jointly held by many.?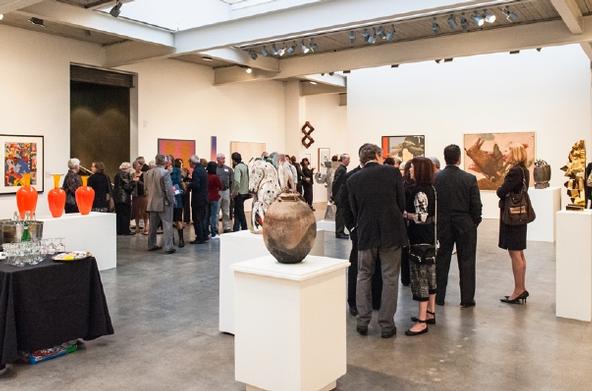 The Washington Art Consortium's four collections are:
Today, the Washington Art Consortium serves as a collegial forum for its seven institutional members to share and exchange information, collections, and other resources. Through its collections, the Consortium also seeks to further the study, presentation, and appreciation of art. ?The Consortium lends these collections to members and non-members alike.